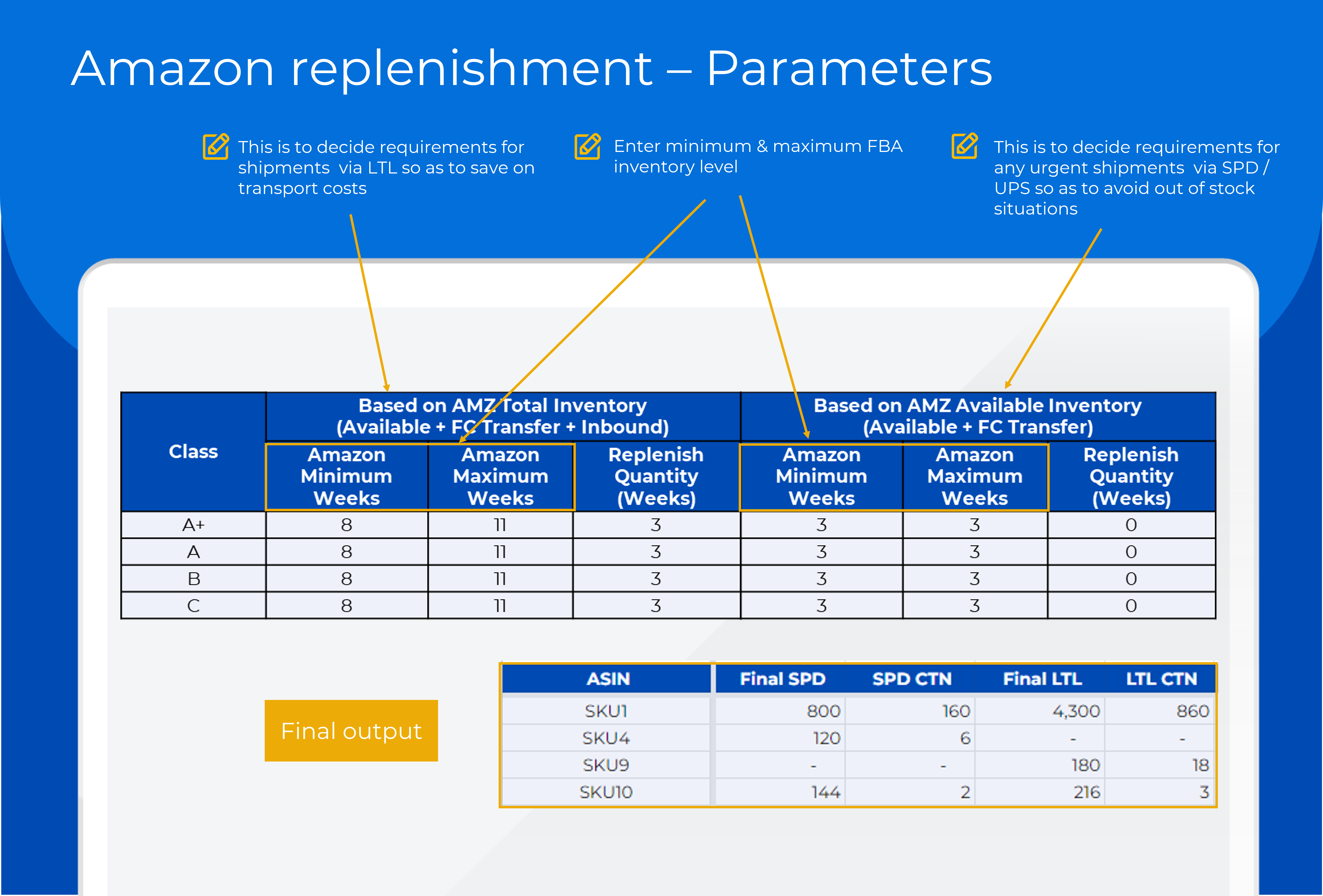 Frequent shipments to amazon can be costly. Depending on the available stock limits and available Inventory, you can either do frequent SPD shipments or one large LTL/ FTL shipment.
One LTL and less shipments also lead to saving in time:
One LTL reduces your time to replenish the stock every week- creating labels,
coordinating with the transporters to ship the product and
check receiving of all different shipments at the same time incurring higher transportation costs.