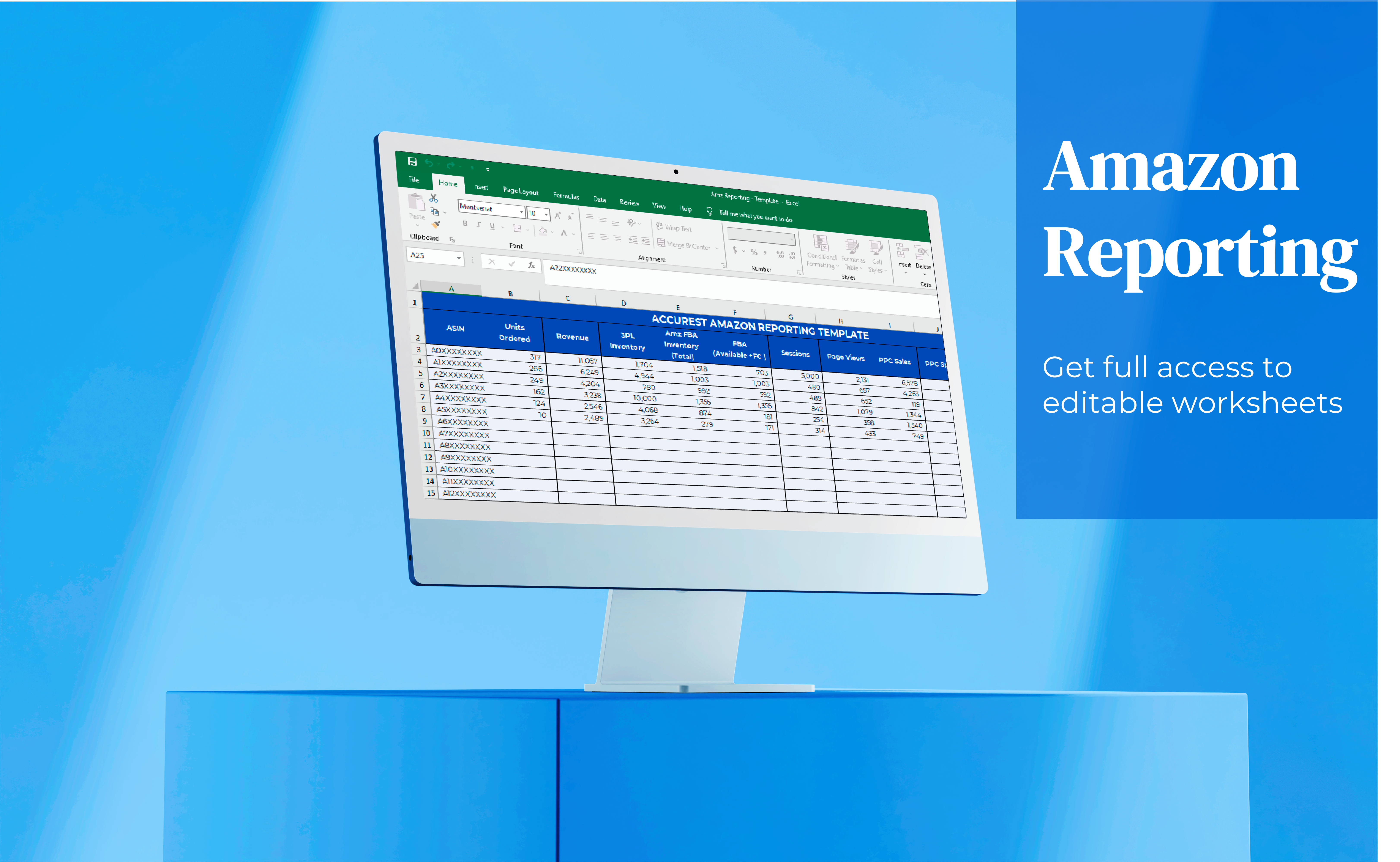 Analyzing the performance of each product at frequent intervals is necessary for any seller in order to estimate the right profitability. In case the seller sells the same product in more than one market, analyzing the performance of the products across each marketplace becomes equally important.
How to use the template?
Use the sample "Accurest Amazon Reporting Template" by entering the required information in the "Input Data" sheet. Then enter the desired parameters in different tabs to see the results.