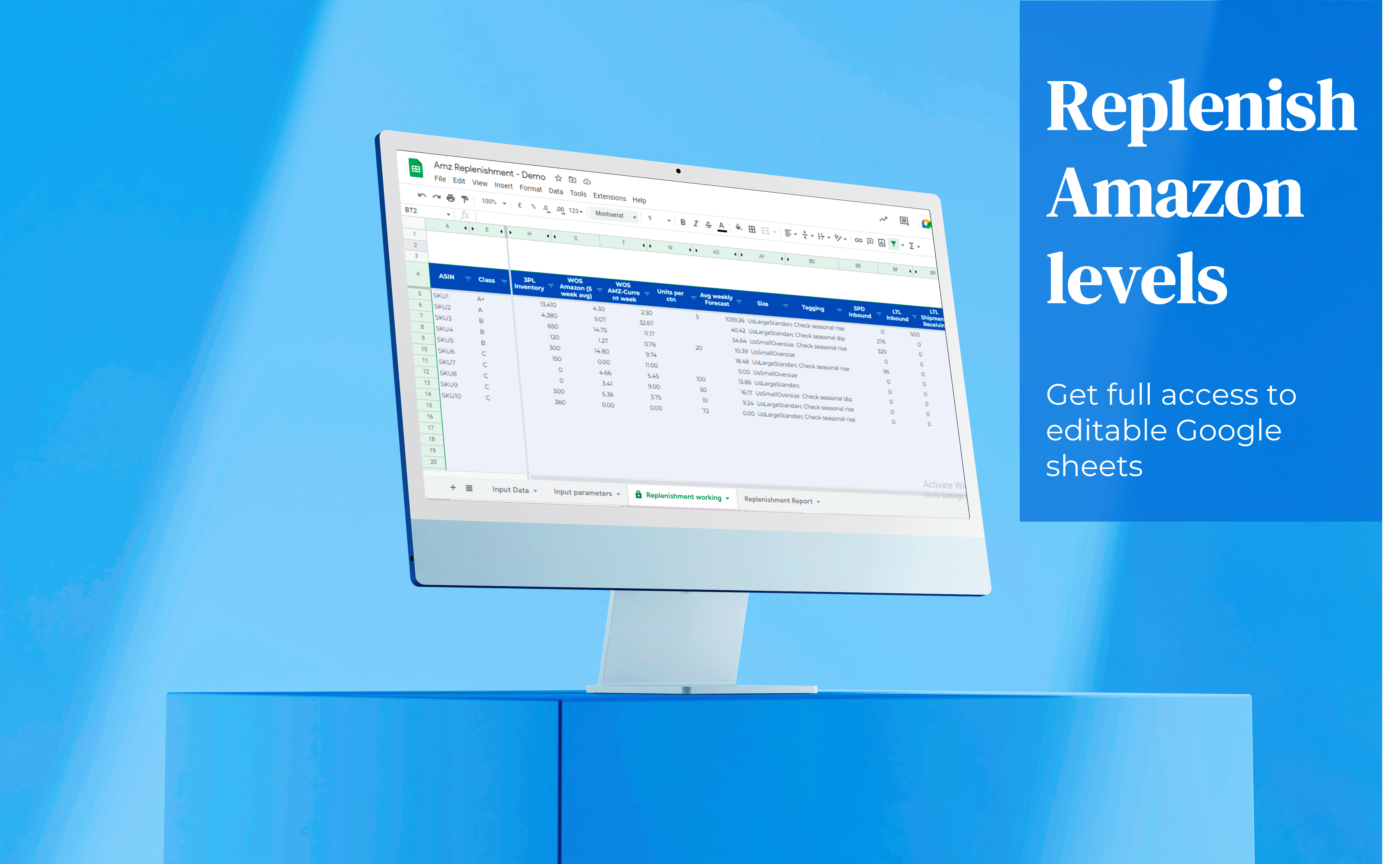 In the FBA world, you should be able to easily replenish any item before your item's stock level at Amazon is depleted. It matters a lot that you never run out of stock on Amazon!
We provide recommendations to make sure that you get accurate quantities to replenish your products at Amazon warehouses. We help you to know what, where, when, and how much to stock at Amazon and maintain healthy inventory at the fulfillment centers.
How to use the template?
Use the sample "Accurest Amazon Replenishment Template" by entering the required information in the "Input Data" sheet. Then enter the desired parameters suiting your business needs in the "Input Parameters" tab to see the results in the "Replenishment Report" tab.
Create a duplicate of the google sheet template by clicking on the link above and you are good to use it.